As we look forward to a new year serving here in Papua New Guinea, we thought it might be good to talk about my daily work and how I'm supporting Bible translation through IT. After all, some of you may wonder, is there really enough to keep me busy? How many computers could there be in the highlands of PNG?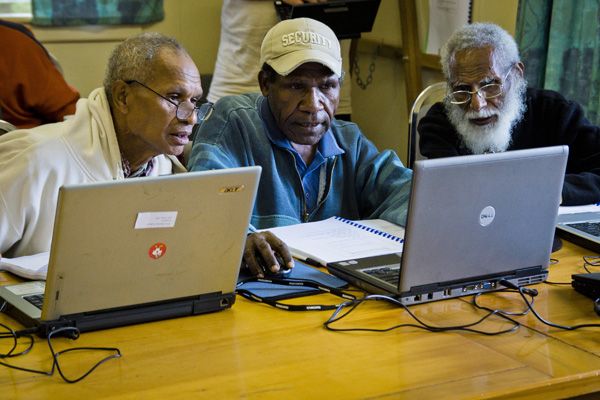 More than you might think! We have over 200 translators and support workers with computers, and each translation team may have several computers for national translators as well. At the most basic level, all of those computers need to be kept physically functioning so translation can happen, but they also need to be connected and able to communicate.
I help maintain a complex communication network spread across the island, using everything from fiber optic cable to satelite to shortwave radio. Translators on different teams and in different areas are able to collaberate, and as translations progress the language data is transmitted to us and stored in multiple locations to prevent loss. Unfortunately the climate here is not kind to electronics, so a big part of my job is troubleshooting and repairing the links in this network.
Here on center, our departments depend on technology for their daily work as well. Some examples of the services we are running:
Internet provision and billing
Email servers and spam filtering
File servers with remote backup for ongoing work
An inventory management and purchase tracking database
Computer monitoring and control of our local power grid
Telephone service on base
Cameras and alarm systems for high risk areas
VPN services for remote workers who need secure access to our servers
Email over shortwave radio for our remote teams
Local update servers for Windows and Linux
Flight scheduling software and radios for in-flight communications
Remote Radio Repairs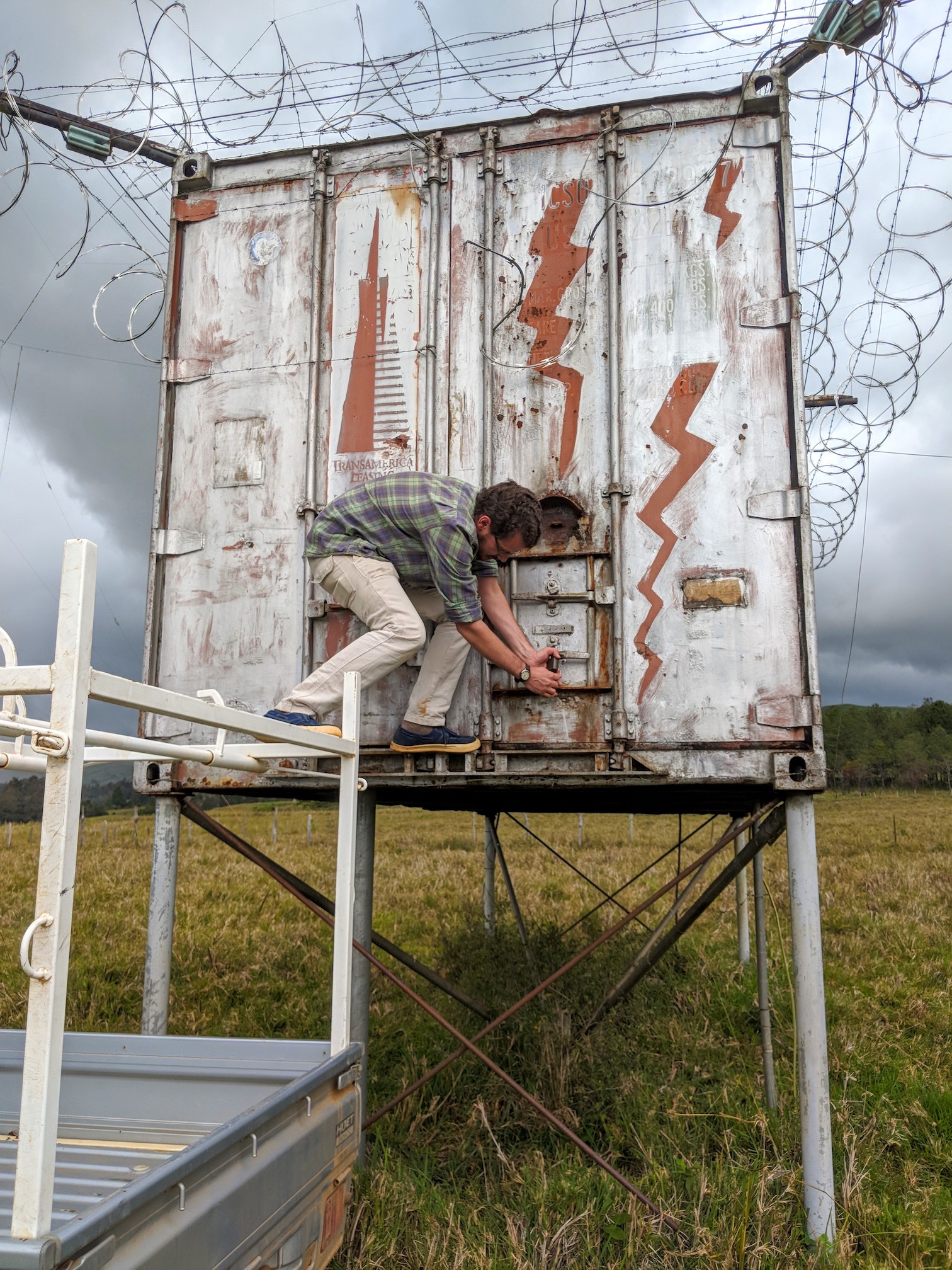 This past month, our long distance radio site went down. This radio is used to communicate with our most remote teams, so repairs were a top priority. The radio is very sensitive to interference and uses a large (50ft+) antenna, so it needs to be located off the main base and also well protected. The radio gear is stored in an old shipping container and powered with solar panels and a special battery bank designed to reduce noise. Getting into the container is a bit of a challenge, but we were able to replace some bad cables and get everything working again, praise God!
Praise
Many languages in PNG received Scripture in 2018, including 4 completed New Testaments, 15 Scripture Portions, 21 audio recordings, and 1 "Jesus Film." Pray that His word would bear fruit!
Prayer Requests
We will be students in a course on PNG culture and language in just a few days. There will be 4 weeks of classes followed by living in a village in Markham Valley from February 13 - March 6. Please pray for our health, that Elijah would do well with the transition to the village, that we would form good relationships, and especially that we would grow in our relationship with God during this time.
Please pray for Elijah. He has been very homesick lately, and has had some struggles at school with speech issues and extreme shyness around adults. It was determined that he needs speech therapy, which thankfully he can get here. We would really appreciate prayer that our sweet boy would feel more at home in PNG, and that he would grow and develop well in general!