Dear Friends,
Hello from Ukarumpa! We've been doing great ever since we recovered from a couple weeks of sickness. Stomach bugs are decidedly less fun when you don't have Netflix, your washing machine is broken, and you never had a dryer to begin with! Thankfully we had friends here helping us out and we're finally healthy.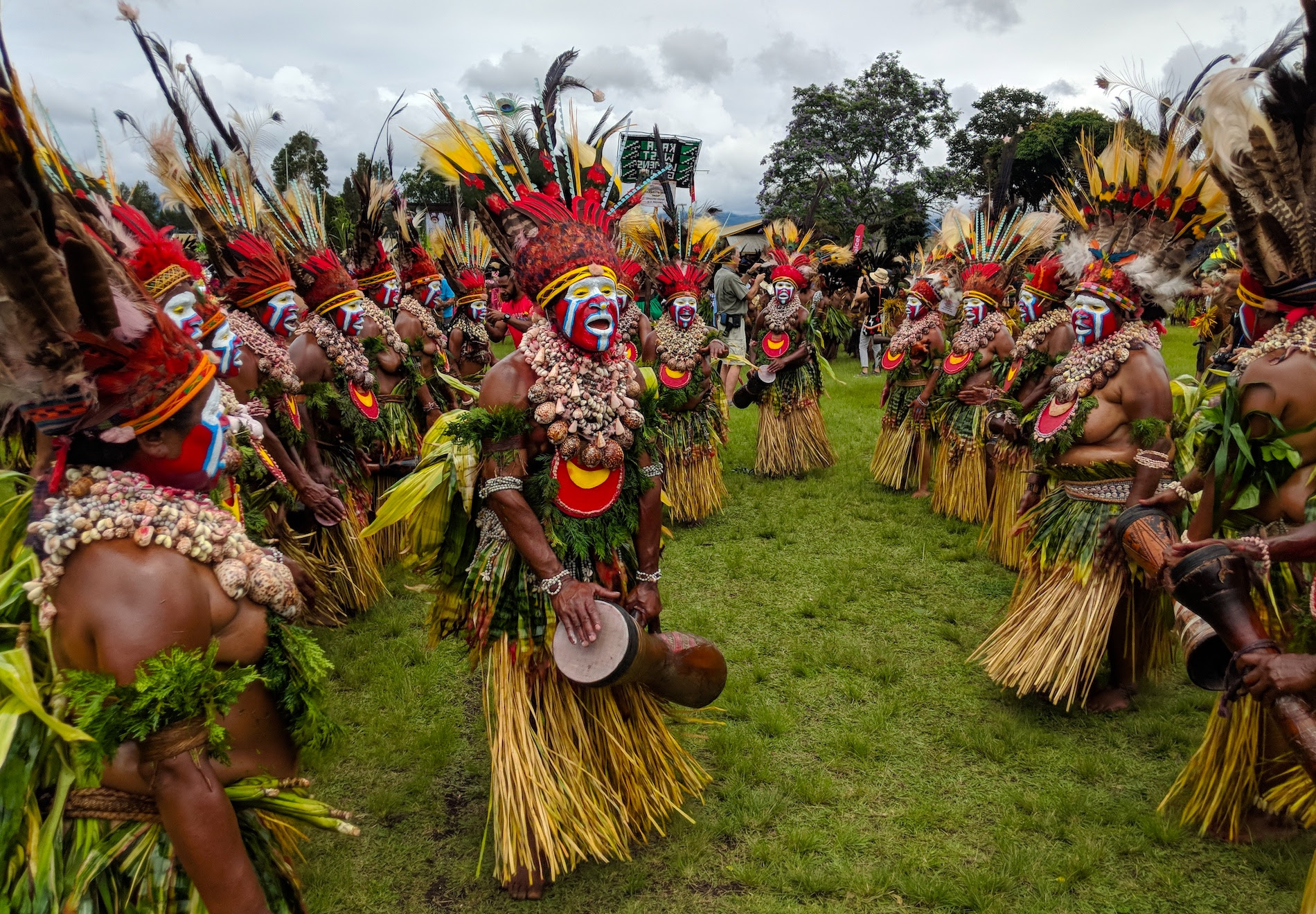 The Goroka Show
We recently went to the Goroka Show, which takes place every year over Independence Day weekend. While the main event is the singing and dancing in full costume, there are also various booths and vendors, kind of like the State Fair. Our organization here had a booth where people could come and see if the Bible was available in their language - the response was very enthusiastic, with the booth even running out of materials! We were encouraged to hear about this response, and also glad that Matt contributed to this outreach by developing the database where people could look up different Bible translations. We were also so thankful for the chance to see more of Papua New Guinea and the beauty of the different cultures here! Just think:
"After this I looked, and behold, a great multitude that no one could number, from every nation, from all tribes and peoples and languages, standing before the throne and before the Lamb…" (Revelation 7:9).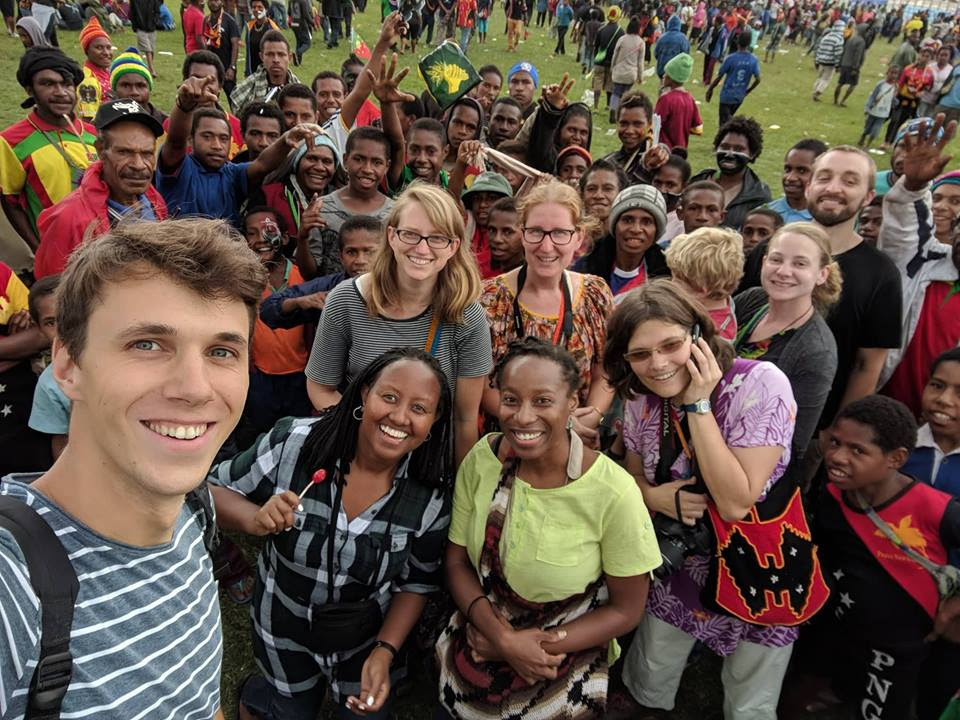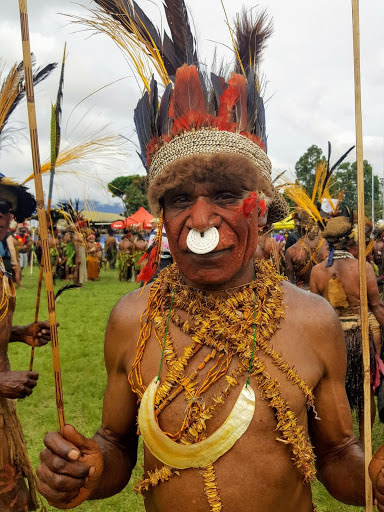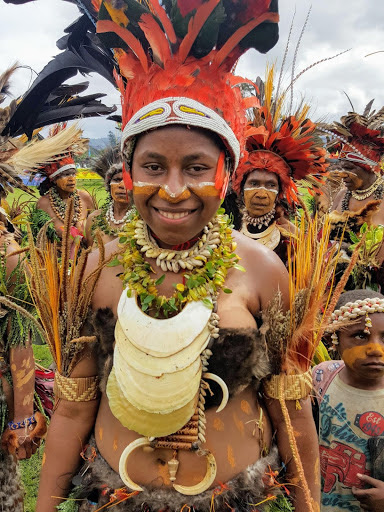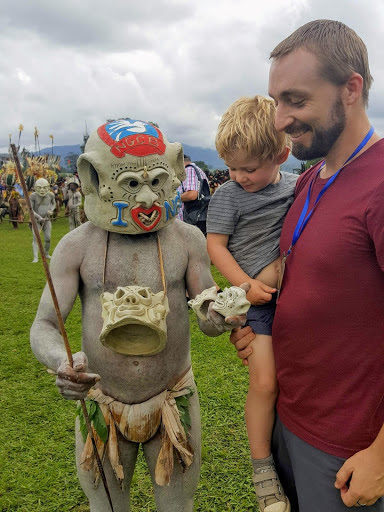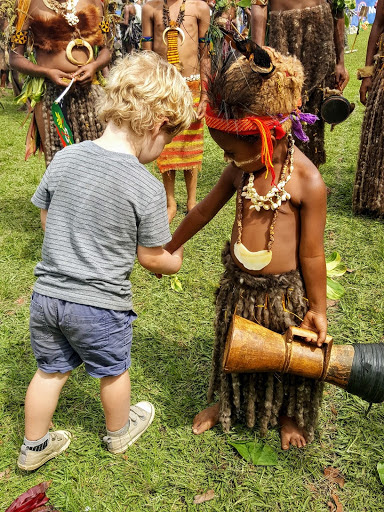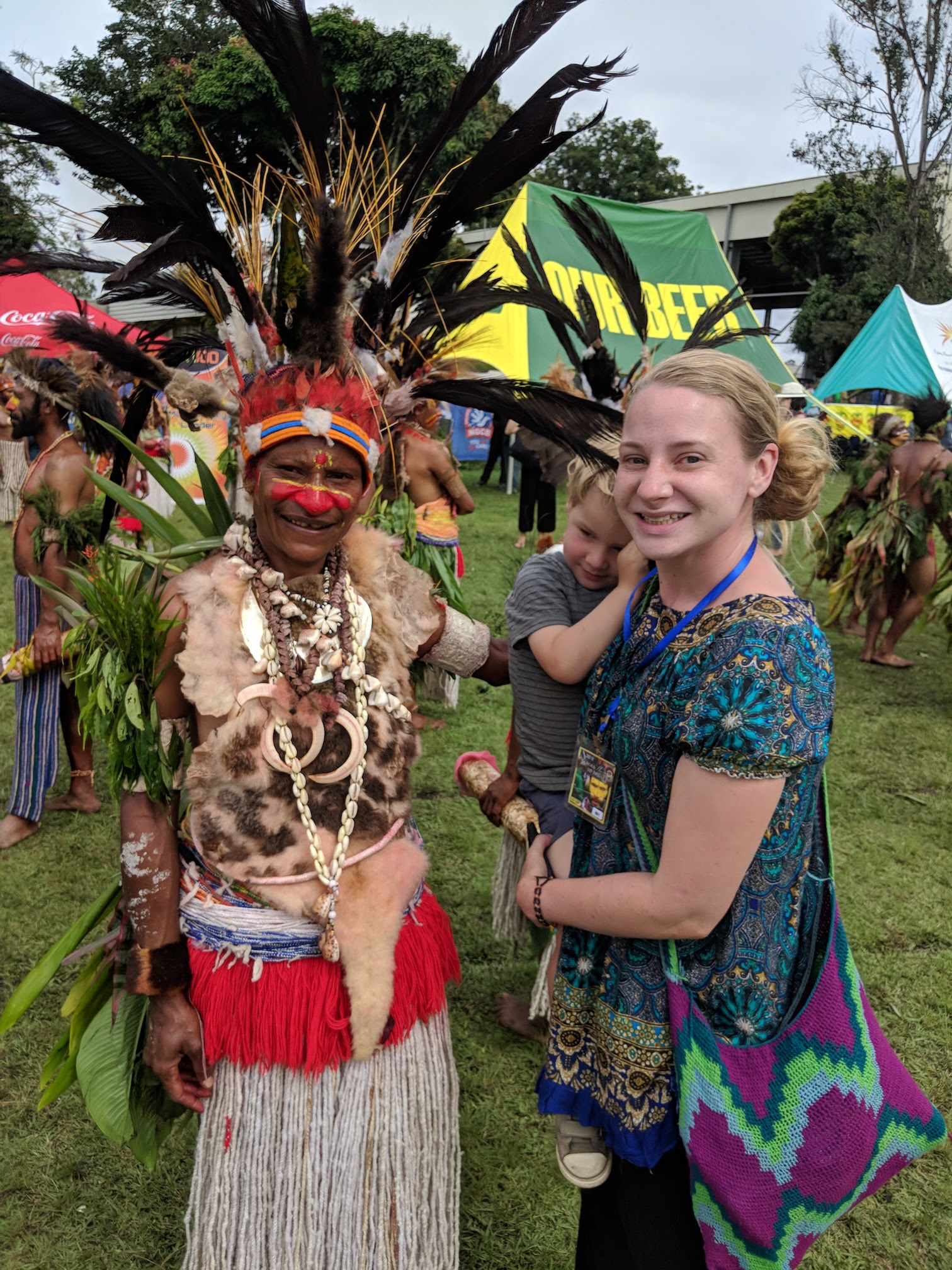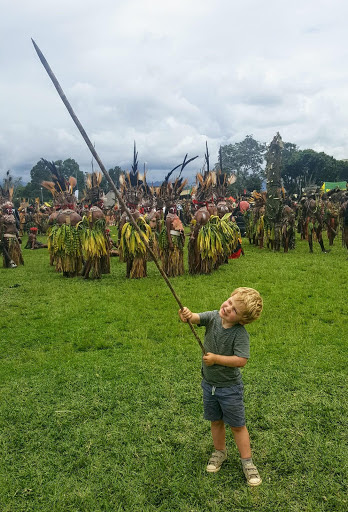 Praise
Emily was able to get a very small part of the Bible in audio format for a friend here in her "tok ples" (mother tongue), and this friend said it was the first time she had ever heard it - she went and played it for her whole family! Please pray that God would speak to and heal this family as they have been dealing with hardship after hardship
Praise God that there will be a training course for newcomers held at Ukarumpa from January to March 2019! This is in place of the July 2018 training that was previously cancelled. We will keep you updated as we hear more. While we have been making good progress with Tok Pisin, there is much we need to learn about the culture
We bought a house! We are thankful to have our own little place to call home, and that we had the savings to be able to do so. We will be moving on November 27
We had previously asked for prayer about choosing a local church to attend - we have decided to regularly attend Kwina village church, and are thankful for the friendships we are making there
Prayer Requests
Please continue to pray about the polio epidemic in PNG
Pray for those who received Scripture in their language at the Goroka Show
Please pray for the Aiyura valley, where we live. Here's the official statement from our branch:

"There has been fighting between two villages in Aiyura valley where our headquarters is located, but approximately 2 kilometres away. Proactive security measures have been taken to closely monitor traffic through centre and minimize the number of staff travelling through the valley. The Royal PNG Constabulary (police) have sent a team of officers to restore law and order, and attempt to enable a peace agreement. Several of our staff's friends or paid staff's loved ones have been impacted by this fighting – and we are concerned for their well-being. Although the unrest is not targeted at our branch, please join us in prayer that God would bring about peace for His glory."

While our personal security here is not at stake, we know people who have been affected by this (and other) ongoing conflicts in the valley. Please pray!