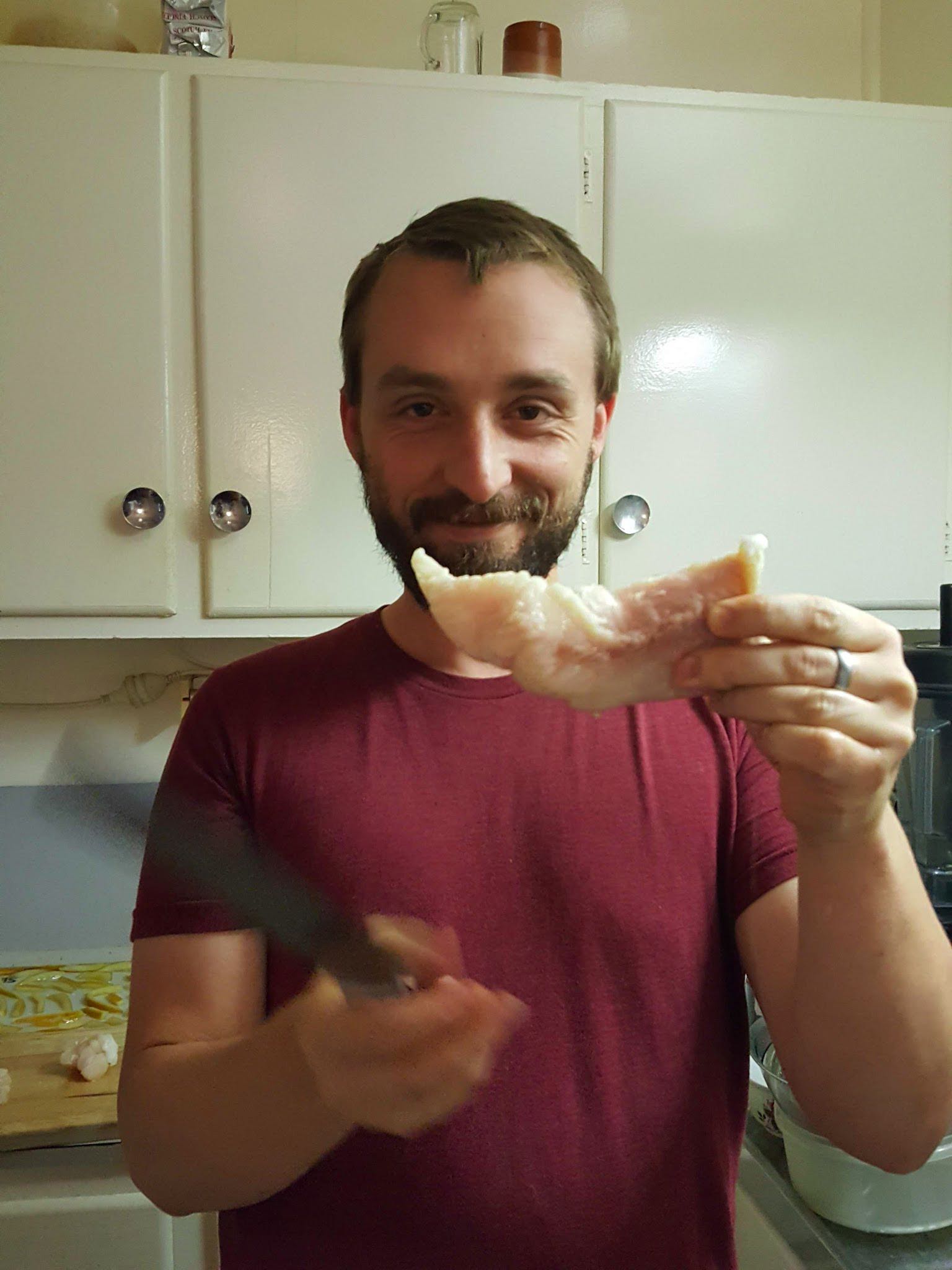 As promised, I'm going to share some details about our daily lives to give you a picture of our "new normal." Here goes!
Food
We buy rice, eggs, snacks, and meat (frozen crocodile is the cheapest) from the store, and we buy produce from an open air market. Sometimes there are other cool things at the market, like fresh fish from the nearby river, or live animals people have caught I've only seen turtles so far. An interesting tidbit about the market is that women shouldn't walk over (or let their skirt get too close to) any food, or it is considered unclean. This can be tricky when people lay out their produce on tarps on the ground! When we get home from the produce market, everything goes straight into bleach water to kill any bacteria or viruses.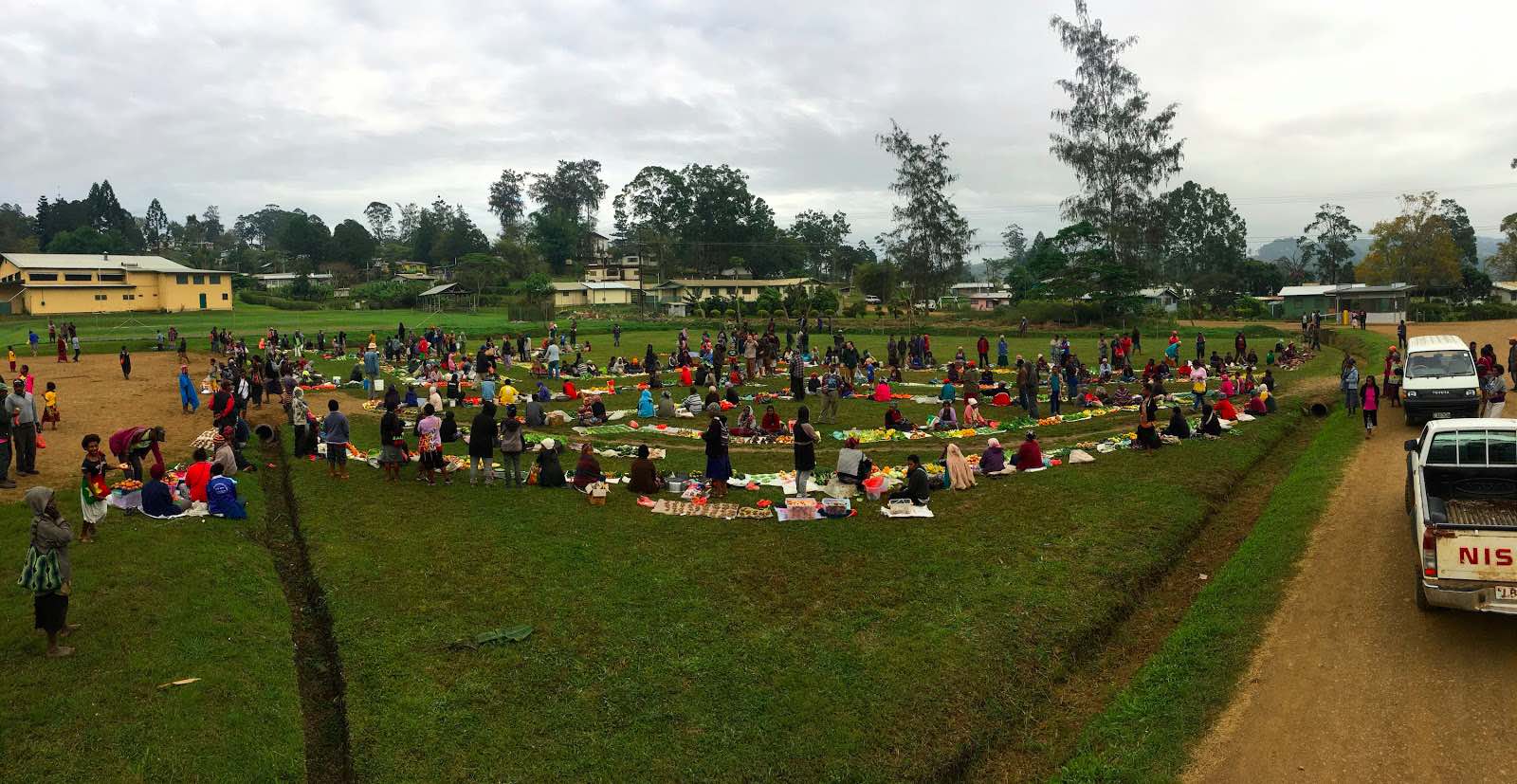 Water
We've been doing our laundry and showering with water pumped in from the river, while the water we drink comes from a rain collection tank. Occasionally someone has seen something disturbing in their tank water supply (sludge, dead rats…) but so far so good. At least we think so…we've chosen not to look yet.
Laundry
Our unit came with a washing machine (hooray!), and then we hang up the laundry outside to dry. We had our first typical PNG experience when we were out walking around and it started to rain, so we ran back home to take the laundry down before it got soaked!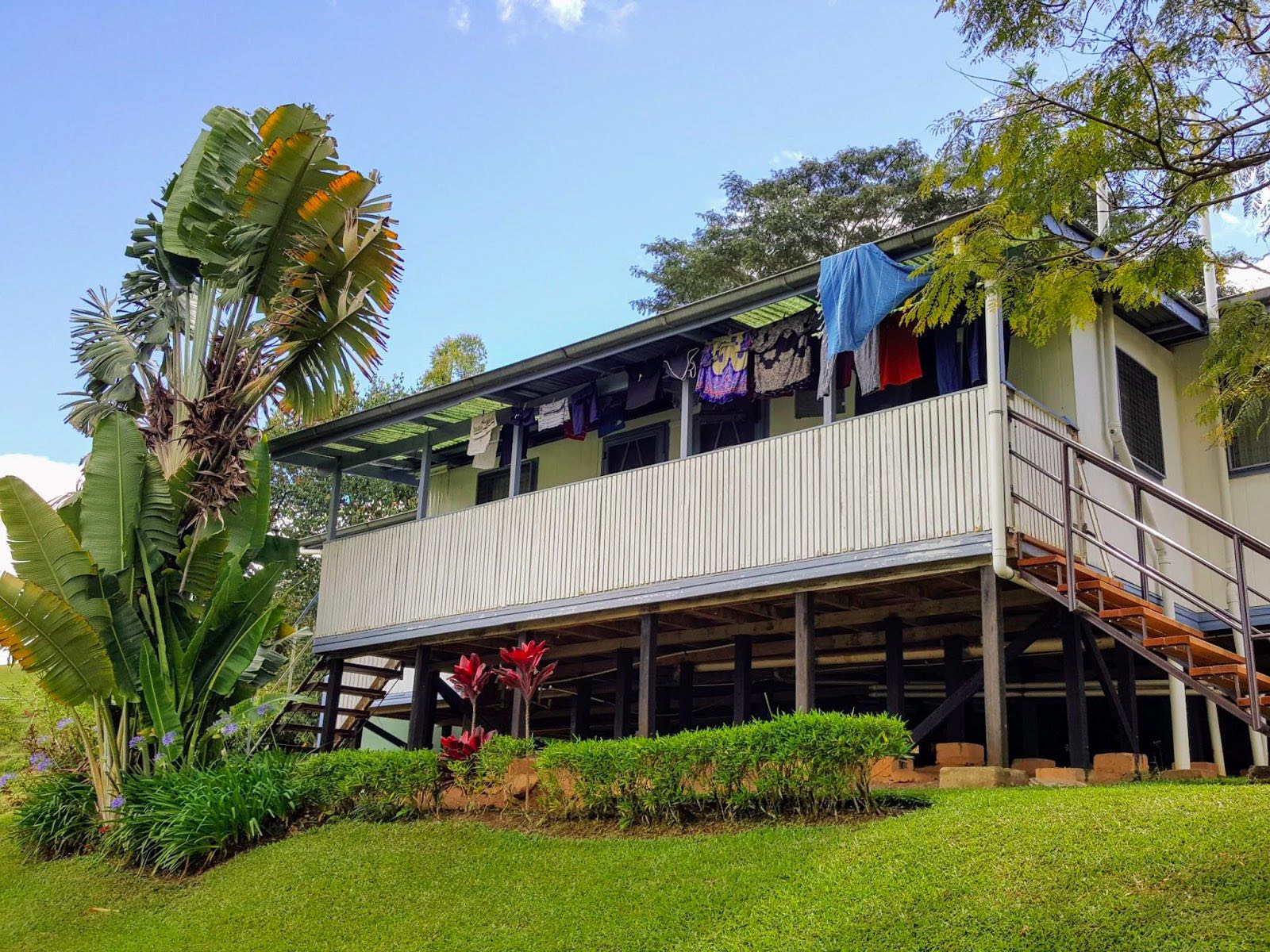 Trash
We compost what we can, burn what we can, and then have the rest (i.e. plastic) taken to a local landfill where it is burned. It's kind of shocking to see how little trash we produce here.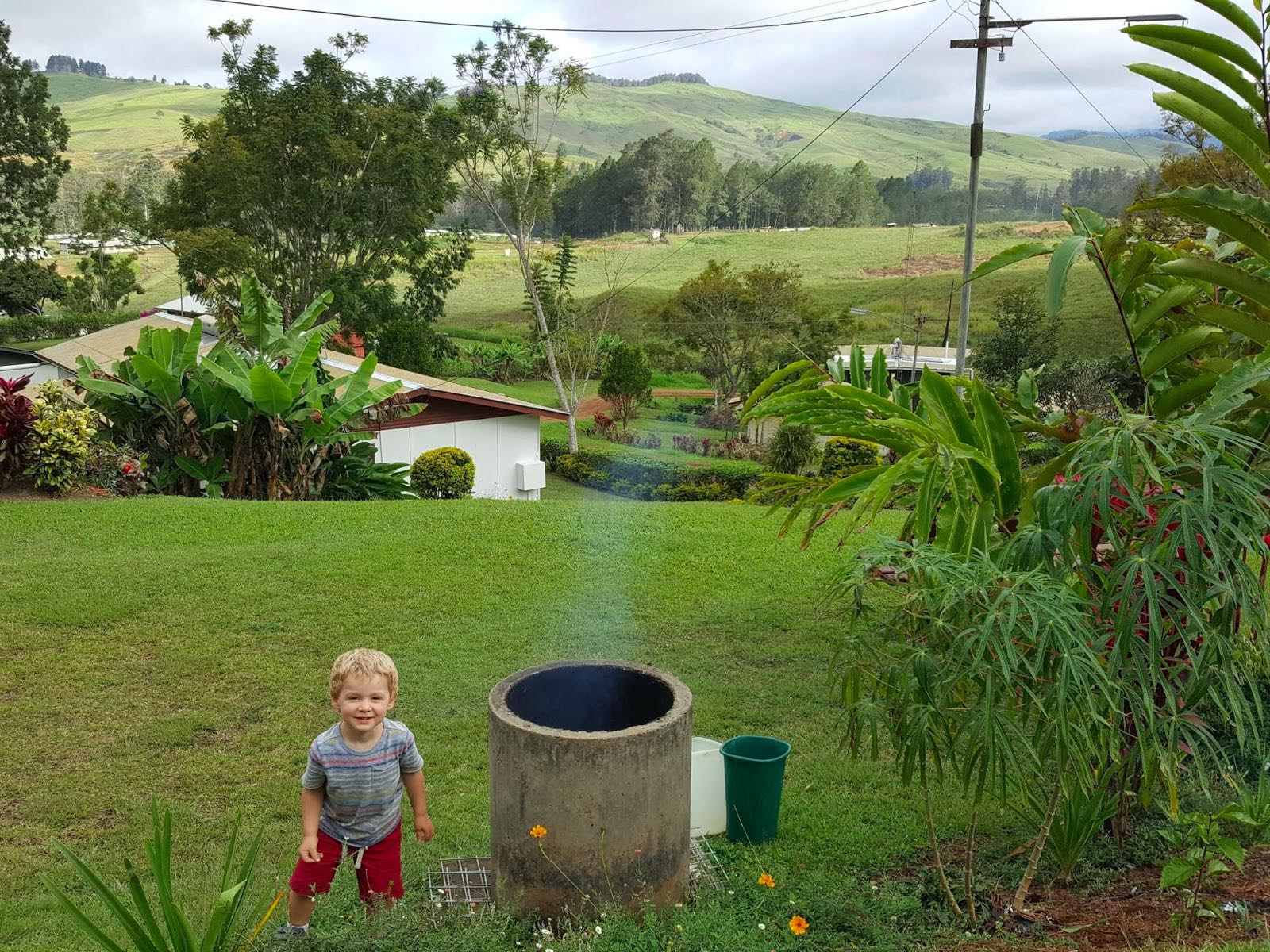 Getting Around
While we never expected to have or need! a car here, another family graciously loaned us their van
while they are back in the United States. This has made life much easier, especially when we have to go across hilly, rocky Ukarumpa in the rain and mud with an uncooperative 3 year old. When we're more energetic, though, we go on foot and sometimes tackle "cemetery hill" so named because there's a cemetery at the bottom of it, and the incline may kill you. We've gone to the nearest town, Kainantu, a few times via public motor vehicle (PMV). While we didn't take any pictures, here's something pulled off Google to give you an idea of our transportation. On our last trip, Elijah came along with us and got lots of smiles and handshakes!
We hope that gives you a picture of our lives here in PNG. We are loving it, and are so glad to be serving here!